STEP BY STEP ORDER GUIDE
How to Order
1. Select a category which match with your desire motorcycle.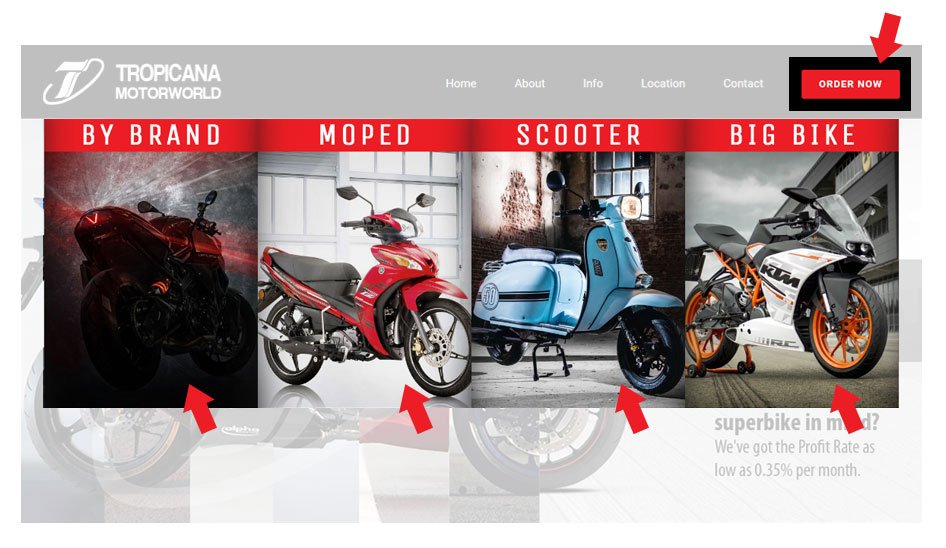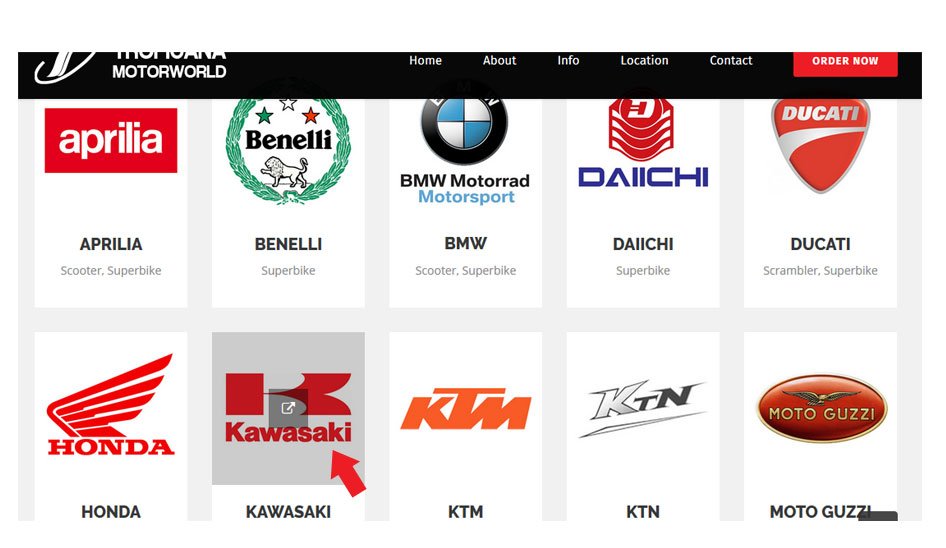 2. Find your motorcycle from the list or search by model name.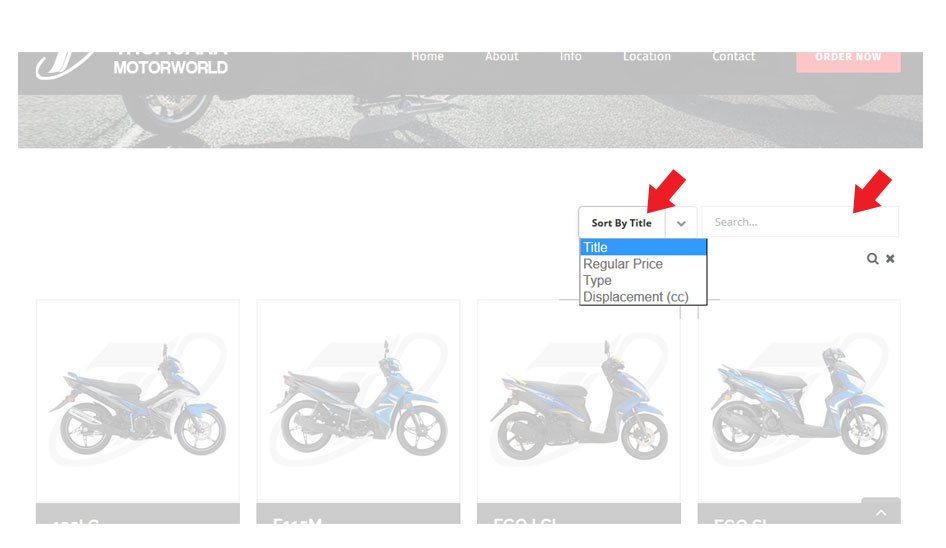 3. For loan purchase, select your preferred loan details and click APPLY NOW.
4. Fill in the application form and submit.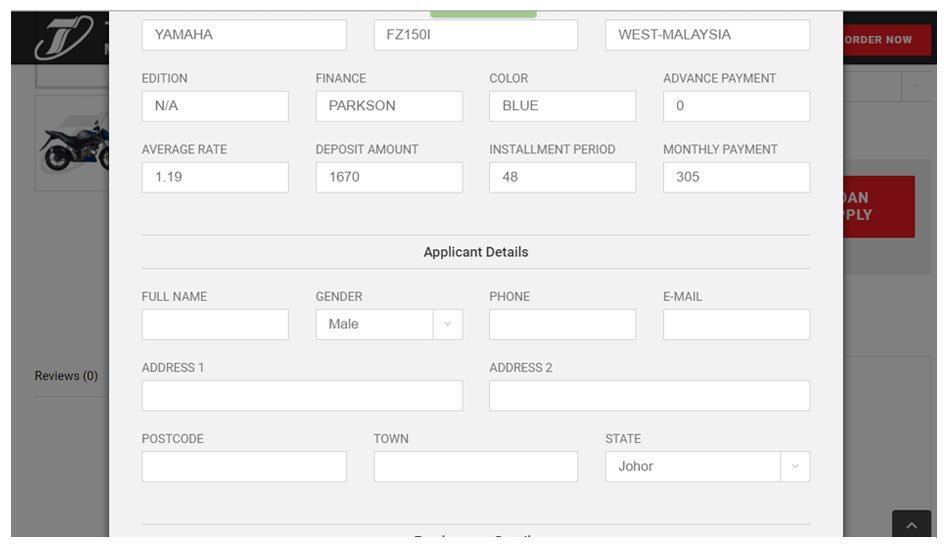 3. For cash purchase, select the button beside motorcycle photos.
4. Fill in the cash form and submit.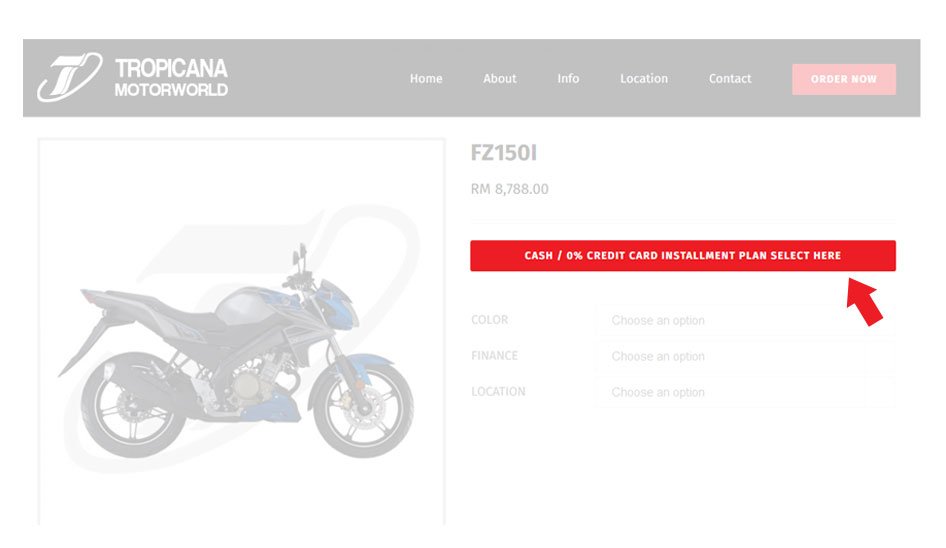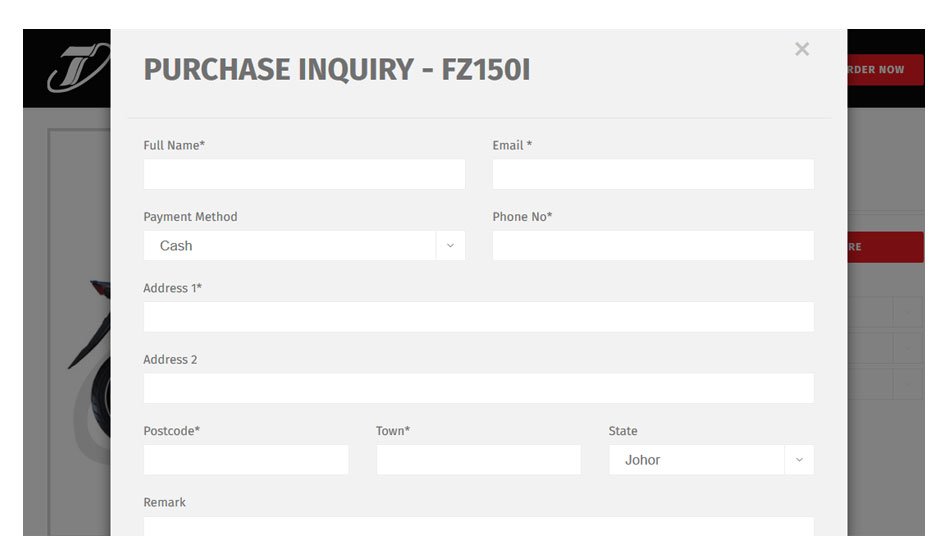 5. You will see a success message if you complete the application form, please check your email inbox or junk for auto generate email sent by us.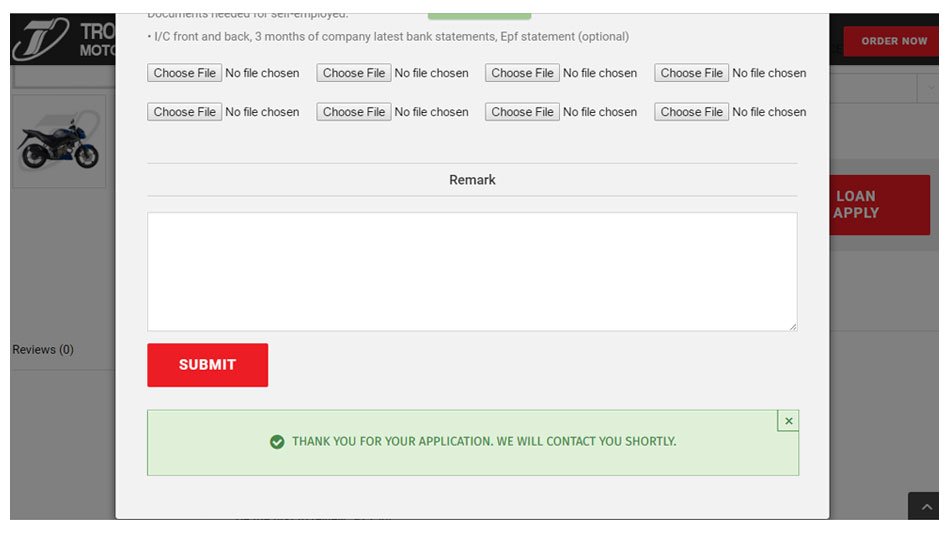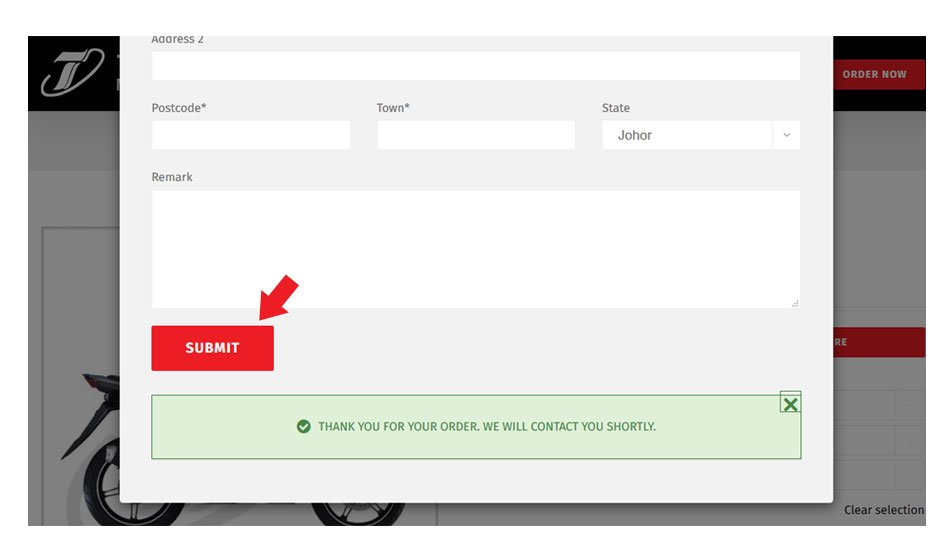 Thank You
After you submit an application, we will contact you within 48 hours for further progress status.